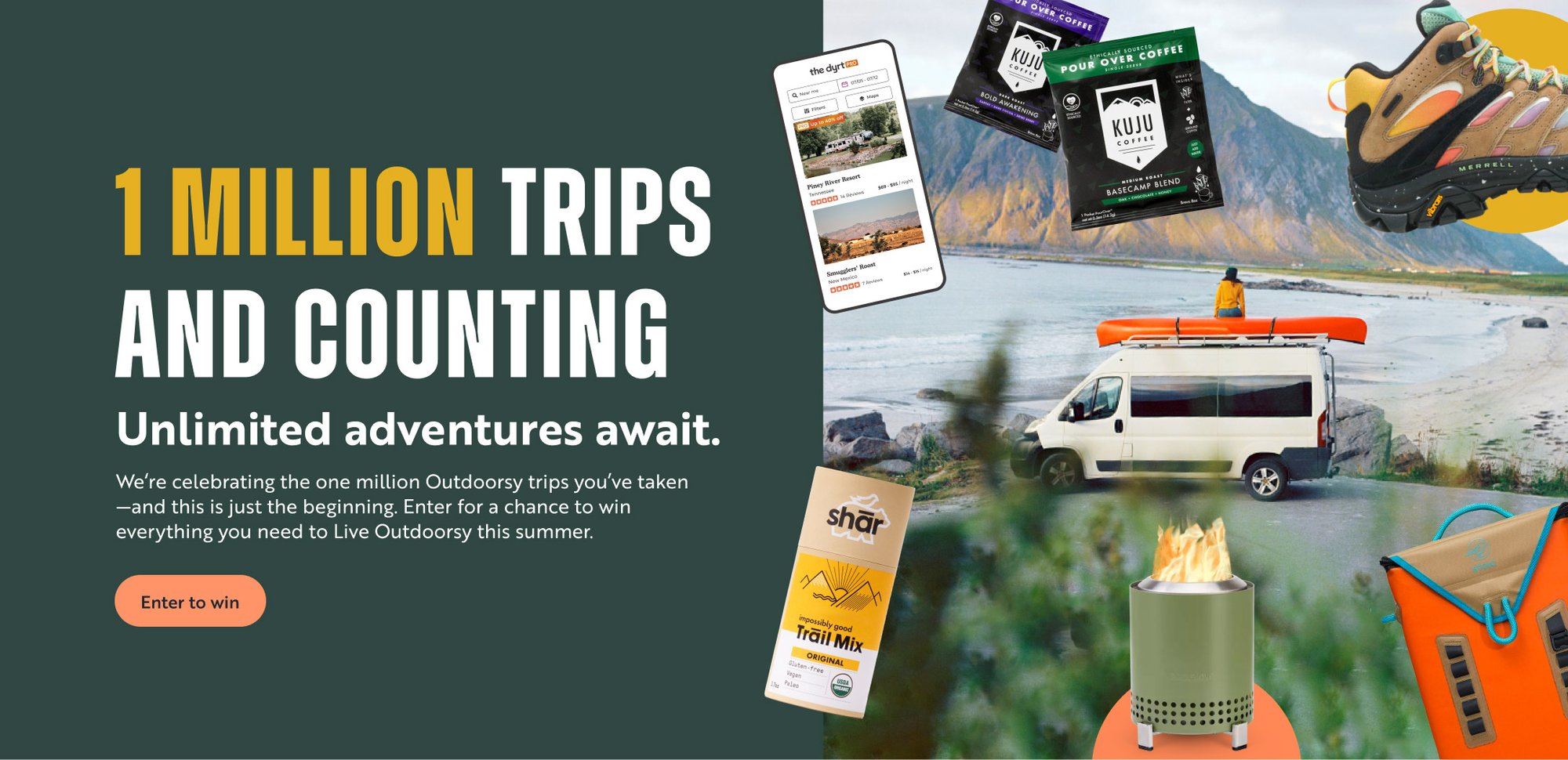 CELEBRATING YOU AND YOUR ADVENTURES
4 winners get $1000 in travel credit + a bundle of prizes
To celebrate this millionth milestone, we're giving 4 winners $1000 in Outdoorsy travel credit. But that's not all. Some of our friends have also pitched in $2000-worth of gear to make sure each winner has everything they need to Live Outdoorsy this summer. Here's how to use the prizes for a perfect summer day:






READY FOR THE NEXT MILLION TRIPS?
Stay or Go with Outdoorsy
Whatever adventure you're dreaming of next, we have a vehicle or stay for you. Check out our range of accommodations that suit both thrill seekers and comfort chasers.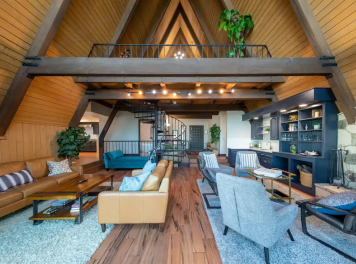 Outdoor-Centric Stays
Stays are now available in California and coming soon nationwide.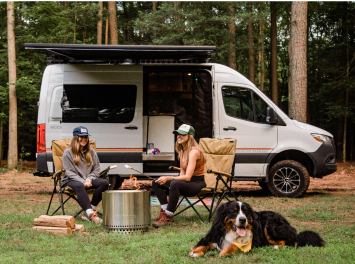 Road Trip-Ready Rigs
Pick up and go at a moment's notice in a vehicle equipped for adventure.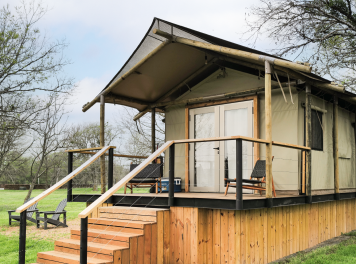 Comfort-First Campgrounds
Our two campgrounds in California and Colorado are the ultimate basecamps.